---
From Kathryn Troutman, Founder and President, Resume Place, Inc.
May 23, 2019
---
---
Mike Causey interviews Kathryn Troutman and Bobbi Rossiter about
Military Spouse Federal Resumes and Federal Job Search.
"Your Turn" FedNewsRadio Recorded on May 22, 2019
---
Top Tips in the interview:
More jobs are available for military spouses on USAJOBS due to changes on USAJOBS with the Military Spouse Program – EO13473
IMPORTANT – New Federal Resume Format is recommended to feature a new "JOB BLOCK" with your Military Spouse PCS Job History.
Recommend that you make your military spouse status clear on your federal resume!
Volunteer positions are equal to paid positions, if you create a "job block" with this information.
Federal Resumes are 3 to 5 pages; private sector resumes are 2 pages.
Spouses of Active Duty Military person can use EO 13473. They do not need to relocate with the military spouse. They can use the Order from any geographic location.
The EO 13473 can be used for the entire time you are at each installation (formerly, this was 2 years).
Military Spouses should go for Federal jobs on military bases !
---
Bobbi Rossiter, Mike Kozlowski, Nicole Becker with military spouses
at Ft. Rucker, AL May 16, 2019
---
Bobbi Rossiter, USMC Military Spouse taught the class, Stars are Lined Up for Military Spouses at Ft. Rucker, AL ACS last week. The spouses learned how to add their PCS History to their resume to get CREDIT for experience!
Nicole Becker baked beautiful cookies. Nicole's resume is in the new Stars are Lined Up for Military Spouse book. She emphasizes her entrepreneurial and business skills and her Military Spouse Career History in her federal resume.
---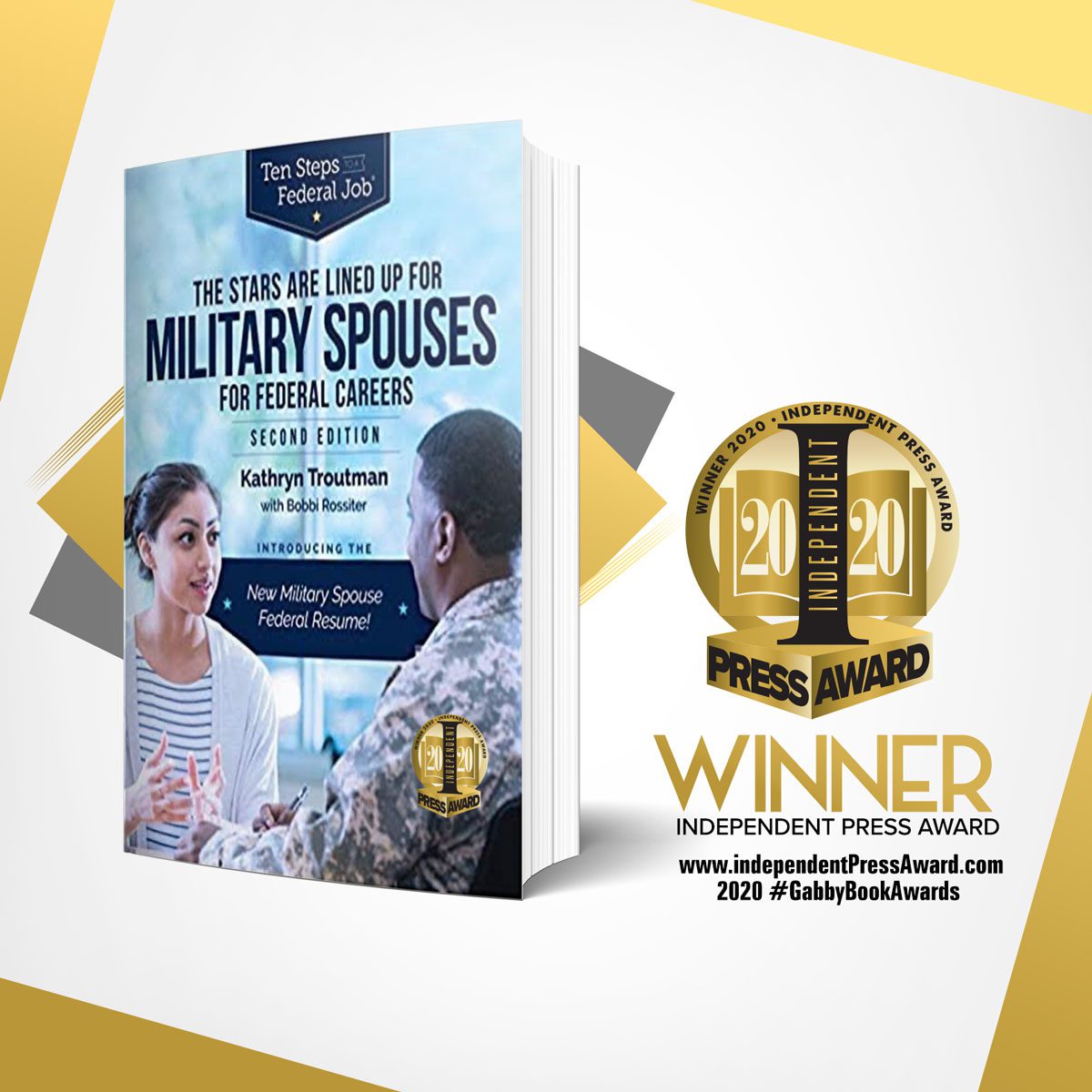 The Stars are Lined Up for Military Spouses – Available as Print Book or PDF with Immediate Download. Also order from Amazon.com – Kindle or print book!
---
---
QUESTIONS?
Kathryn Troutman, President, [email protected]
www.resume-place.com (410) 744 4324. ext. 3 Baltimore, MD
---