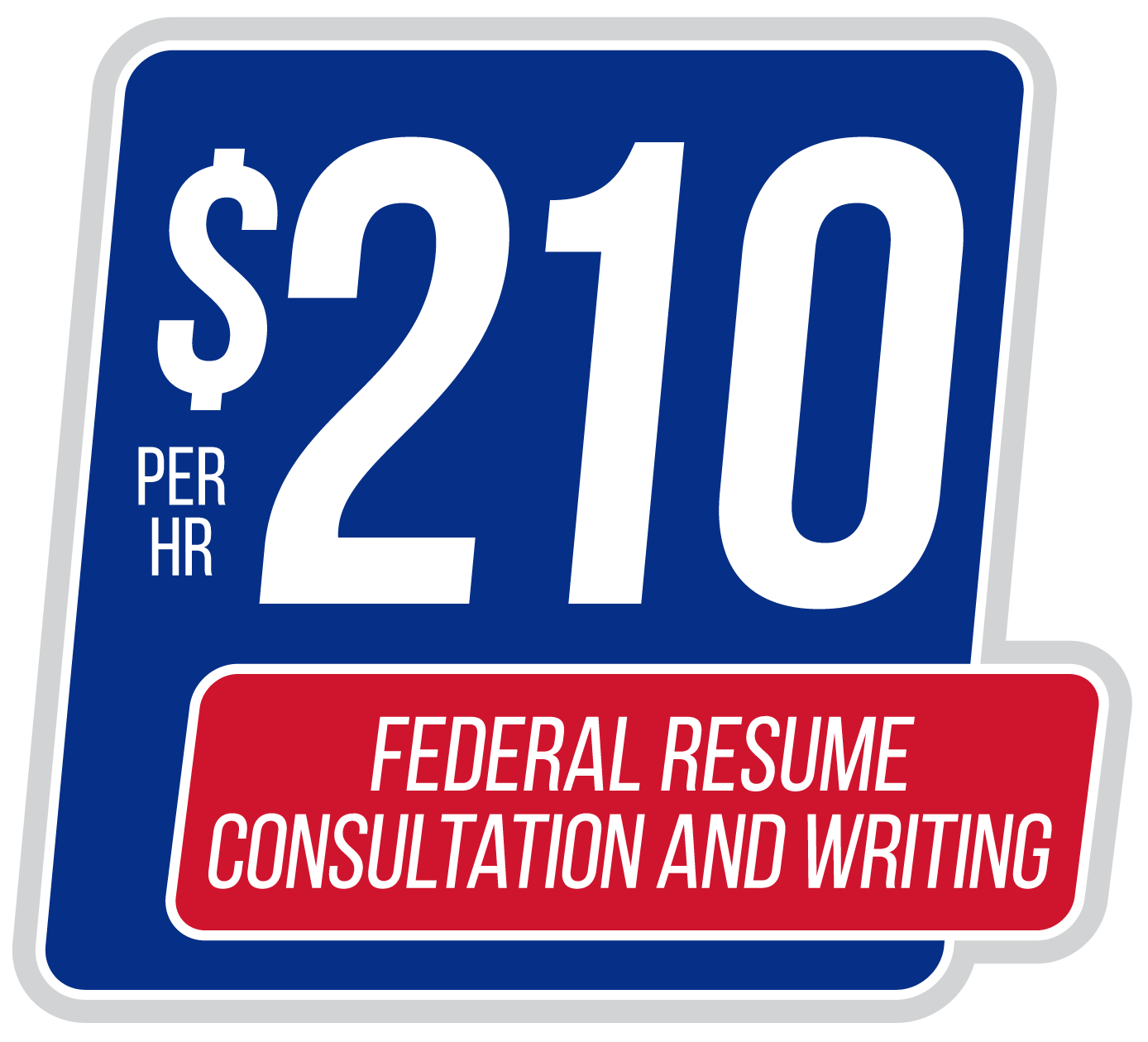 Consult with a Certified Federal Resume Writer® about your federal resume. The CFRW® will review your resume and one sample or current job announcement for the best possible MATCH between the "one year specialized experience" required in the announcement and your resume. The expert federal resume writer and editor will review the resume for content, keywords, length, writing style, required compliance information, and ACCOMPLISHMENTS. This one-hour review, mark-up and discussion will be invaluable for your federal job search. Our goal is to help you get Best Qualified for a federal position for a specific job title and grade in the government. AND we will answer your questions and concerns about your federal job search campaign, hiring authorities, and USAJOBS.
Our $210 service includes the mark-up of your resume, a set of keywords for a target position, and recommendations for improve the resume. We will also provide a quote for the number of hours to write and edit the resume if you would like additional professional writing services. The writing time is also $210 per hour. We will give you a quote on the writing time. This additional writing service is optional for you to consider. The stand-alone $210 consultation service is an invaluable evaluation of your current federal resume with recommendations to improve the content and format.
Turnaround for consultation is 1-3 working days. BEST SERVICE FOR TIGHT DEADLINES.
After you complete this form, you will be directed to the payment page. Please pay the $210 service fee. Thank you!
Upon submission, you will be redirected to the payment page to pay the $210 service fee.