Most people understand that the government is inflexible about processing forms.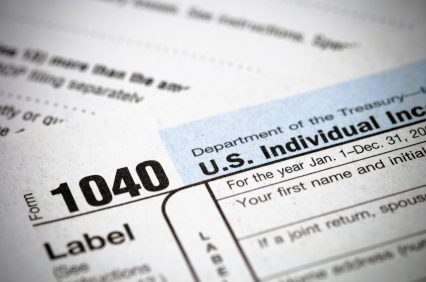 For example, if you are submitting your taxes, you must use the required forms, and your only options are the 1040, 1040-EZ, and1040A. You must complete the form very carefully, accurately, and completely. You must submit all of the required additional documents and forms.
How about getting or renewing your driver's license? Every piece information that is required must be submitted and in the way they want it to be submitted. You do not get to deviate, and if you do, you will not receive your all-important piece of identification.
So, why is it then, when it comes to federal resumes, many people think they can submit creative works of writing?
Is your individually designed and uniquely styled resume really going to show the reviewers that you are ready to enter the government's world of rules and regulations?
Your federal resume is a government form.
Just like for your taxes or drivers license, the form must be filled carefully, accurately, and completely, or your submission will be automatically and categorically rejected.
There is no guesswork involved. USAJOBS make it quite simple and provides an online form for you by way of the resume builder. Yet many applicants make the mistake of taking the shortcut of uploading and submitting their private industry resume. The problem is that this resume nearly always fails to contain all of the required information.
Many applicants also insist on being creative and reinventing the wheel when writing their work experience block. Please do not make this mistake, because it will cost you the job. The accepted and most effective format for writing your work experience block is the OUTLINE FORMAT [view sample]. This format has been recognized by federal human resources as the best way to show that you have the qualifications they are looking for. More about this format is coming soon in a future post.
So the common sense tip for the week is: give them what they want, or they won't give you the job.
________________________________________
Response from S. Klein, HR Specialist:
"Just wanted to thank you for saying it like it is, once more! Just answer the questions honestly and be sure you show me, the HR Specialist, that you have the experience required to do the job! If you are not qualified for the job (i.e. If your resume does not show me that you have the required education or you do not meet the minimum qualifications for the job) – then please, rethink why you are applying! It is my job to give the Manager the best qualified candidates on their certificate for consideration for their vacancy. I'm not going to put you on the certificate of eligibles if your resume shows me you are not qualified!!!"
________________________________________
Paulina Chen has a passion for taking the complex and making it simple for people to understand. Paulina has been a graphic designer, developmental editor, and webmaster for The Resume Place for over 10 years. Since receiving her Certified Federal Job Search Trainer certification, she has been eager to show federal applicants that writing your best possible federal resume is within your reach. If you need more writing help with your federal resume, contact us for an absolutely free estimate. If you need expert advice or training, Kathryn Troutman the "Federal Resume Guru" is still your best bet on the planet.