Happy Holidays from Kathryn Troutman and
#ResumePlace writers, trainers and staff!
2020 was a busy and unusual Ten Steps Training Year!
Thinking about the end of 2020 and what's coming for 2021!
---
From Kathryn Troutman:
Well, our last live class was Loyola College, Columbia, MD. And the class ended on March 11, 2020. On March 14th, the world changed and there was no more live training and work for most of our Ten Step trainers and our clients! Nicole Becker, Ten Steps Training Coordinator is in this class – right, first row! Thank you Nicole for great coordination this year!
We have been busy training virtual classes in 2020 and the interest in Federal Jobs will be MORE THAN EVER WITH PRESIDENTIAL CHANGE IN 2021 !!!
The class was great and we had a wonderful dinner
at Clyde's Columbia, MD on March 11, 2020!
---
The new Stars are Lined Up for Military Spouses won 3 book awards in 2020! Thank you Paulina Chen for your beautiful book and page designs! Thanks to Bobbi Rossiter for her Military Spouse insight for the book. The new book emphasized Federal Jobs and USAJOBS applications, instead of PPP-S. BIG CHANGES and way better for military spouses to land federal jobs!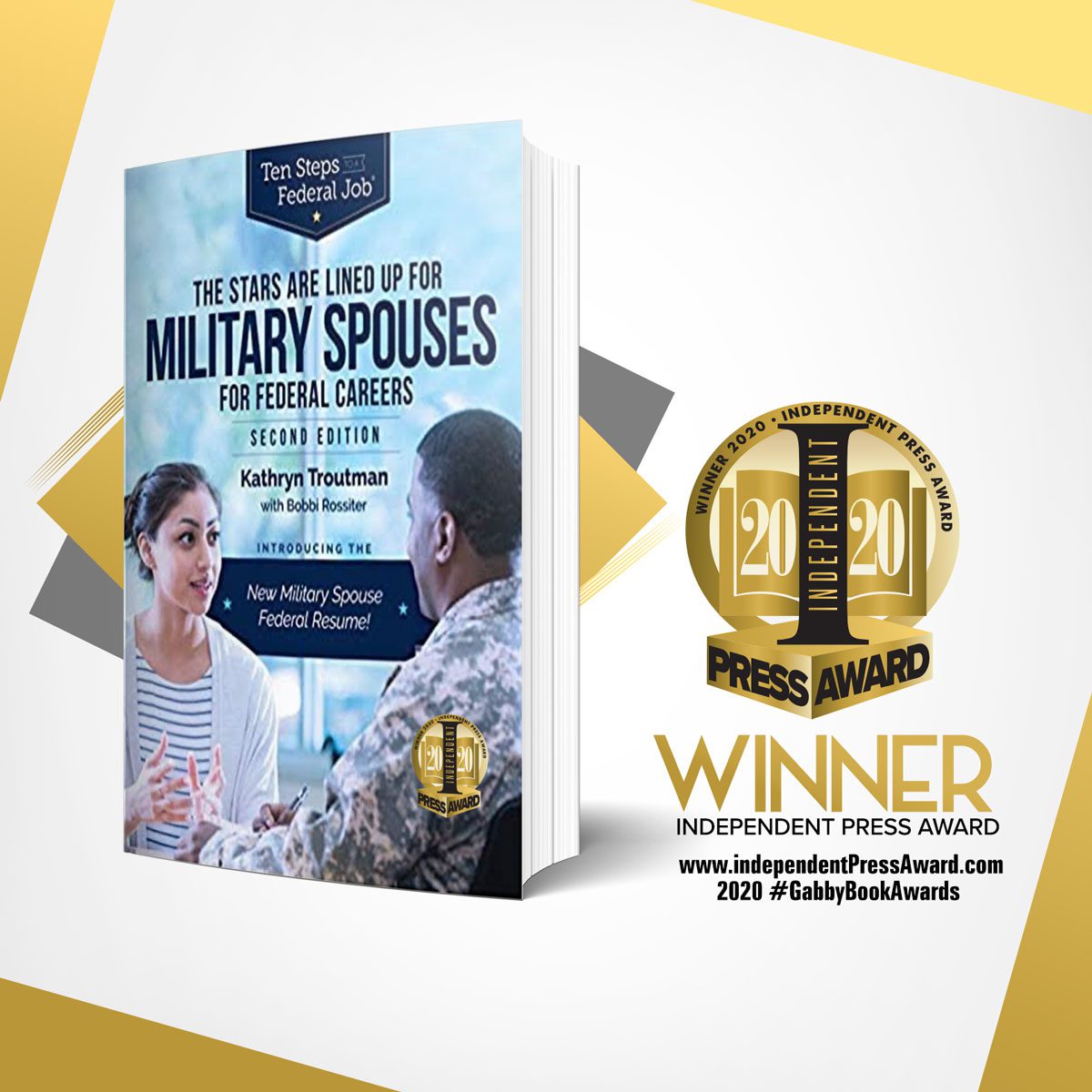 The Student Federal Career Guide, 4th was finally published with a new edition and it included LOTS of new samples of new graduates and students… and new information about the Direct Hire Authority, Post-Secondary Hiring Authority for Students and Recent Grads!
resumes MATCH the USAJOBS announcement.
---
NEW ZOOM AND ADOBE ACROBAT PLATFORM TEN STEP TRAINING!
And it's going GREAT!
This class is Oklahoma Employment Security Commission, Veterans Services, Nov. 2020!
Oklahoma Veterans Representatives are going to get their Veterans
More Federal Jobs from now on!
Ten Steps to a Federal Job® Certification virtual classes have been held more than 25 times since March 14th, 2020 with more than 200 attendees worldwide! We are going to help our clients land Federal Jobs in 2021.
---
---